Foxo & Kestral
Foxo has partnered with industry-leading Radiology Information System provider, Kestral to modernise and transform radiology businesses and their referring network.
Integrated Clinical Communication
Foxo can be launched from Karisma 3 or 4 and triaged into MS Teams (optional).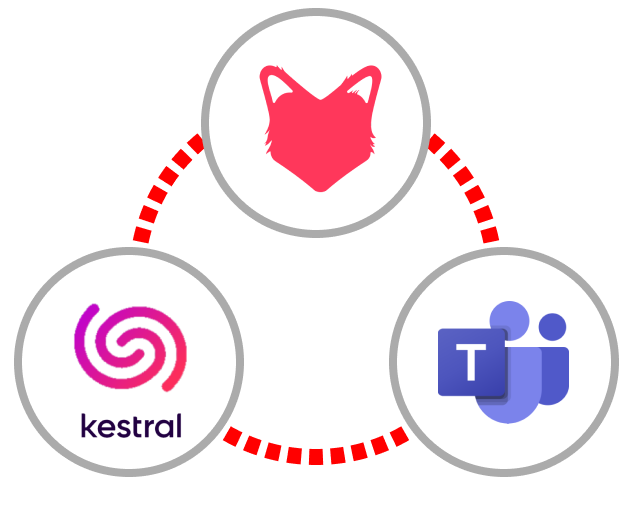 Workload Shifting
Send tasks between radiology and clerical teams to improve reporting efficiency

MS Teams enabled
Launch Karisma tasks across your MS Teams-enabled workforce.

Real-Time Messaging
Connect your clinical and clerical staff, engage your referrer network in realtime.

Oncall Reporting
Real-time clinical engagement between public and private institutions.
Rapid task management and communication
Interruption free reporting.
Engage clerical support staff directly from your work list
Enable rapid reporting through group-wide integrated task management
Connecting your clinical, clerical, and referral network.
Foxo's Karisma integration provides radiology businesses with a powerful integrated suite of tools built to improve reporing efficincies, unite teams, systems, and processes, improve referrer engagement, and transform the patient experience.