Foxo & Kestral
Foxo has partnered with industry-leading Radiology Information System provider, Kestral to modernise and transform radiology businesses and their referring network.
Integrated with your RIS
Foxo is easily accessible from Karisma 3 & 4

Workload Shifting
Send tasks between radiology and clerical teams to improve reporting efficiency

Critical Results Management
Deliver results directly from Karisma to anyone, anywhere, at any time.

Real-Time Messaging
Connect your clinical and clerical staff, engage your referrer network in realtime.

Oncall Reporting
Real-time clinical engagement between public and private institutions.
Connecting your clinical, clerical, and referral network.
Foxo's Karisma integration provides radiology businesses with elegant and integrated tools for improving workplace efficiency, consolidating systems and processes, improving referer engagement, and transforming the patient experience.

Connect your staff
Reduce inefficiencies and ensure administrative, clinical, and contracting staff are connected whether on-premises or offsite via mobile and desktop communications.

Direct access to your referral network
Instantly connect and communicate with your referral network to reduce referral leakage and improve service.

Reduce clinical incidents and malpractice risk
Reduce dependency on fax, email, and phone tag. Improve referrer satisfaction whilst ensuring clinical information is received, actioned and recorded.
Secure Communication and Image Sharing
Single and group chat across a verified network in a secure, encrypted environment compliant with National privacy principles.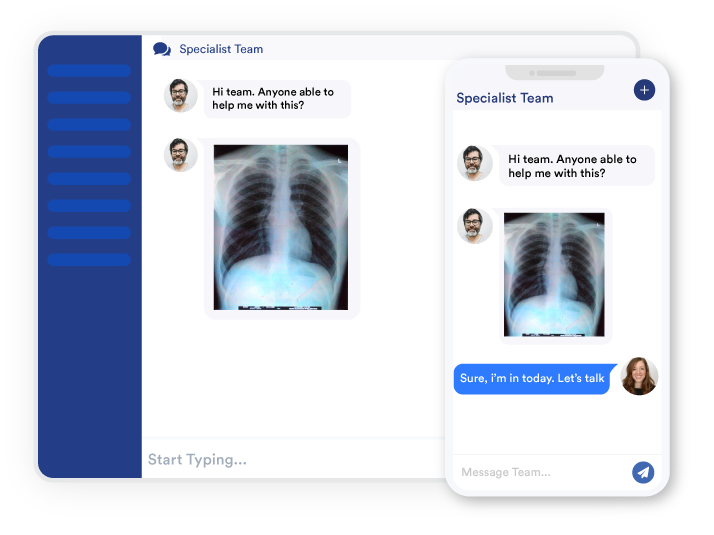 Searchable Network Directory
Find specialists on the Foxo network by searching by name, specialty, or organisation.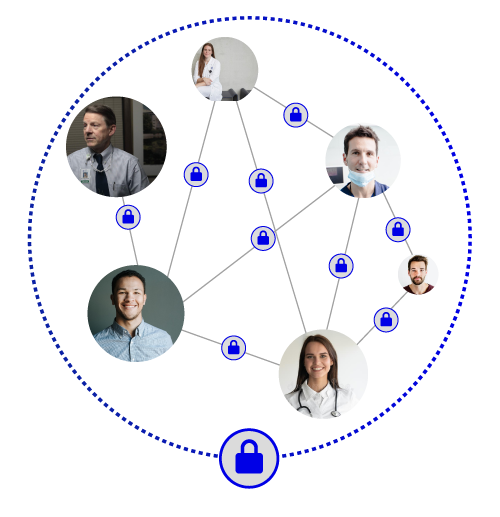 Previously we were using Skype, Teams and Slack to communicate. Foxo has reduced the noise of email, improved engagement with referrers, and gives our staff direct access to doctors.
Foxo has effectively reduced errors by minimising interruptions driving efficiencies and accuracy across our business.
With Foxo, I'm able to provide better care for my patients due to accurate and rapid information transfer. I'm highly engaged with my referral and professional network. And, I'm now seeing critical information flow seamlessly across the healthcare stack better than before.