CASE STUDY
San Radiology & Nuclear Medicine
Diagnostic Imaging Provider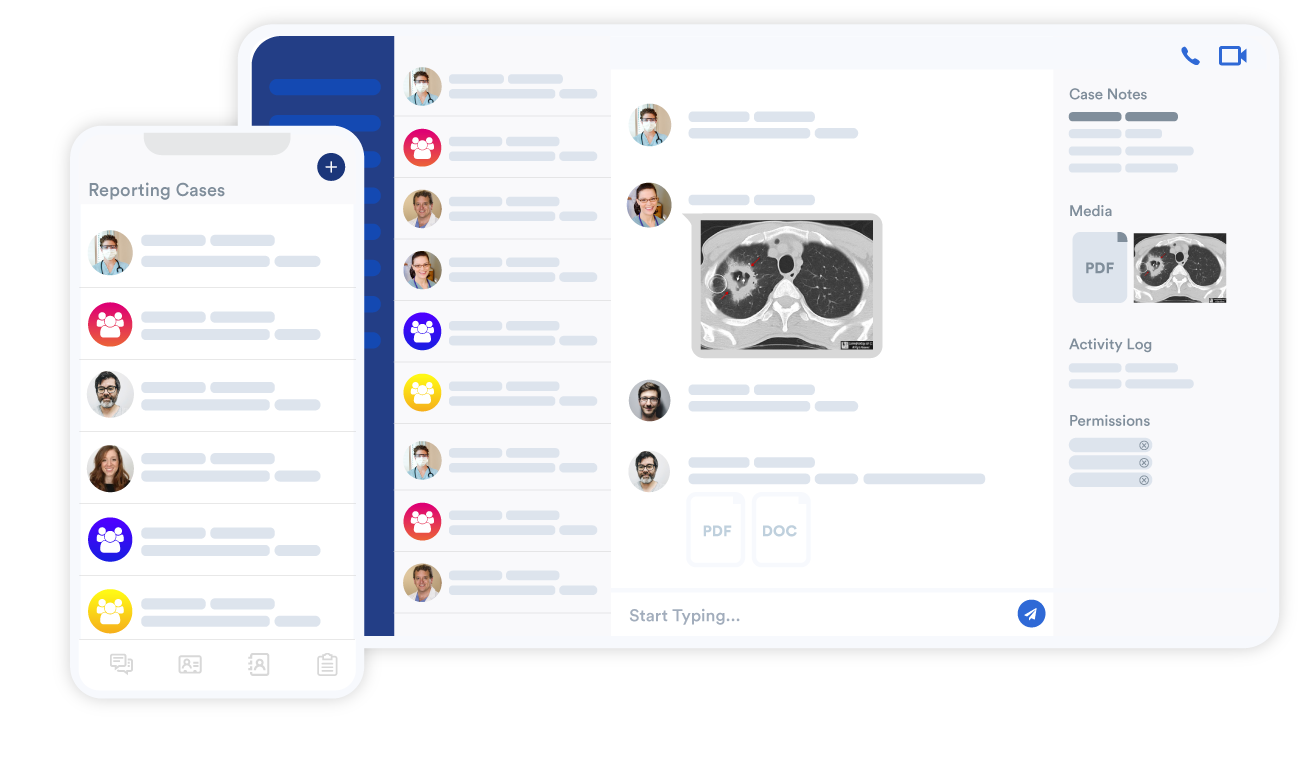 San Radiology & Nuclear Medicine
(SRNM) is a comprehensive diagnostic, nuclear and interventional radiology service located onsite at the Sydney Adventist Hospital in Wahroonga, NSW, performing more than 91,000 examinations a year.
Vertical: Private Radiology
Key Takeaways
Improve communication with referrers and Visiting Medical Officers (VMOs) external to the business
Wanted to reduce waiting times and phone queues for external network and provide an alternative communication channel to lengthy phone queues
Enabled an online "Referrer Concierge" for improved referral service: a simple 1-click launch to request reports, results, send referrals with trackable history of requests for both sides
90% of pilot traffic was for Referrals & Bookings coordinated outside of phone lines presenting a strong path for revenue generation
Organic adoption: The team identified an opportunity and use cases to implement Foxo for internal Team communication ensuring compliance with privacy legislation and removing non-compliant messaging apps
Customer Challenges
High volume of inbound phone calls with extended wait times and poor experience
High volume of abandoned phone calls
Referrer relying on call-backs, creating time delays
Dealing with clinical enquiries, inability to access the right person and/or information
No team-wide visible history of open requests between referrer and SRNM
Solution
San Radiology & Nuclear Medicine faced ongoing communication challenges with their external network. Communication relied heavily on phone calls resulting in poor experience, lengthy call waiting lines, and a high volume of abandoned phone calls. Furthermore, the inability to visibly track inbound requests across the clerical team resulted in double and triple handling of enquiries increasing the total administrative time.

In a proactive approach to ensure an innovative and outstanding service to its referring doctors, VMOs and patients, SRNM launched a wide-scale pilot of Foxo's Guest Chat to enable an alternate and secure communication path to phone, onboarding 40 employees and launching to 80+ referrers with the support of Foxo's Professional Services team.

Once deployed, SRNM's referring doctors and administrative staff were able to send requests (missing reports, results etc) directly into the Referrer Concierge Team from a simple, easy-to-use message window, launched from their browser (mobile or desktop). This enabled a synchronous and asynchronous communication flow that streamlined enquiries for both sides, resulting in reducing delays and improving workflow efficiencies. The Referrer cohort saw a median time to action requests reduce to 2 minutes*, significantly improving the referrer's experience. During the 14-week trial, SRNM's Referrer Concierge saved over 600 phone calls** freeing up phone lines for patients and urgent cases.

Additionally, SRNM's external network can now send referrals via simple drag & drop workflow enabling an easy referral and bookings path. Over 80% of the inbound traffic was for Referral & Bookings, coordinated outside of the phone presenting a strong path for revenue generation as return on investment.

The deployment of Foxo's has provided a measurable impactful and auditable trail, providing a visible history of open issues and requests. "This system saves a lot of time and I can keep track of my requests, administrative staff at a referring practice.

In addition to external workflows, Foxo provides SRNM's Technicians and Clerical Staff with a secure, real-time messaging platform with a patient centered design. This allowed SRNM to remove a non-compliant messaging app from the department ensuring compliance with privacy legislation.
*Source: Foxo Data Extraction - Download of CSV Guest Chat Volume by Team (17 May 2023)
**Case:Call ratio = 1:3 (Foxo industry capture)
Use cases
External Referrer Concierge for rapid resolution of inbound queries
Sourcing and sending reports in a timely manner
Coordinating referrals and bookings independent of phone line
Clinical collaboration between clerical and clinical staff
Secure and compliant communication within the department
Benefits
Reduction in reliance on phone calls
Reduce missed calls
Reduced burden on administrative staff
Minimised time delays through circumventing phone queues
Improved referrer experience by offering alternative path to phone
Visible history of all communication to keep track of open requests
Secure communication compliant with Australia's privacy principles
Improved commercial relationships with referrers