Foxo & Zed Technologies
Foxo has partnered with industry-leading Zed Technologies to transform the referrer journey.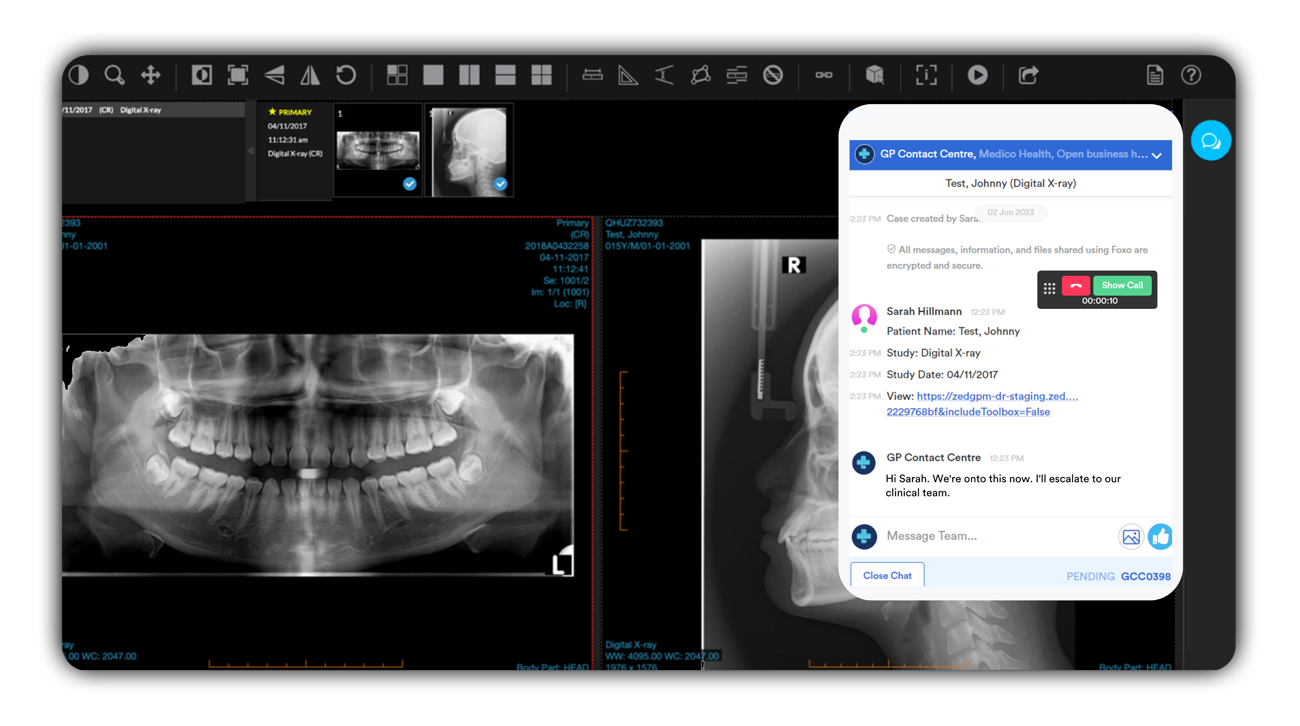 Communicate effortlessly with referrers.
1-click communication launched from your referrer's PMS or Zed Doctor Viewer.
How it works
Embed a live chat link in your Diagnostic report and Zed Doctor Viewer and enable your surrounding healthcare network (e.g. referrer, VMOs, primary care) to initiate a secure live chat thread into your business with just 1-click for easy access to information, clarification on findings, advice and more.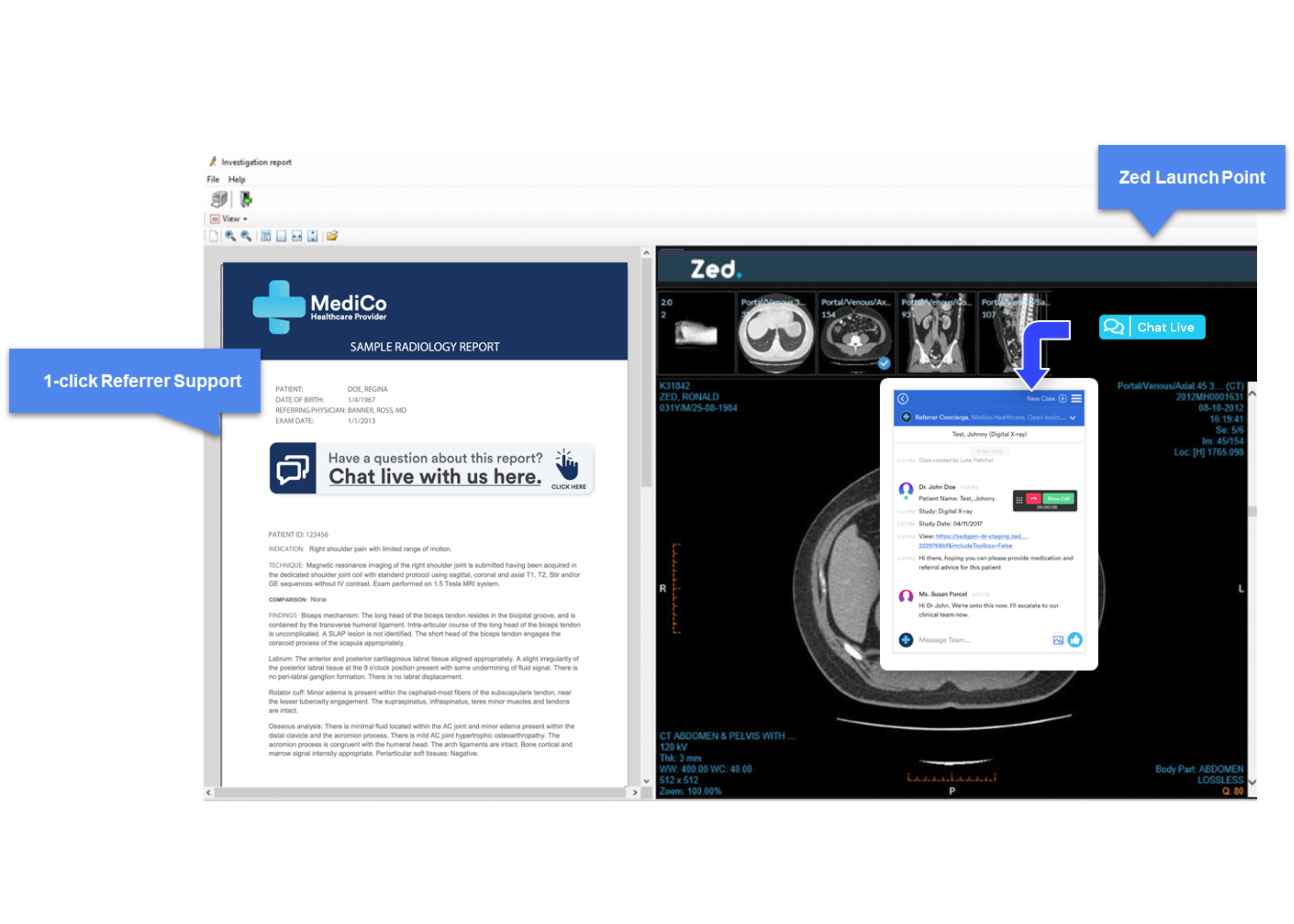 Direct from the the PMS or Viewer
No integration or setup required for your referring network.
Radiology Provider:
Enhanced Connectivity from Zed portal and PMS into your business
Improved Service Delivery for your referring community
Streamlined Referrer Experience
Reduced missed calls from referrers
Freeing up phone queue to patients
Frictionless & Secure Communication between businesses
All communication is saved and stored securely
The Referrer Benefits:
1-click connectivity directly from PMS and Viewer
Pre-populated Patient Data
Direct Line of Communication with Radiologist or Clerical Team
Fast and easy access to information & advice
No install, no integration required
No more wasted time on hold
Communication saved for later access