M-health – Standing on the brink
Toward the mass-adoption of secure m-health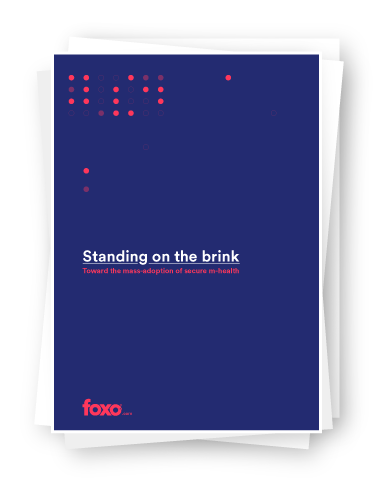 Digital transformation isn't easy, so here is some inspiration to help your organisation along the way.
Synopsis
Globally, healthcare has been challenged over the past few months. The need to efficiently operationalise healthcare teams in new and agile ways and to connect medical staff remotely has been put to the test. It has become paramount to streamline a patient's journey in a manner that is safe for not only the patient but also health providers.
Mobile technologies (m-health) stand poised to revolutionise the way medical professionals organise, coordinate and communicate.
In this evidence-based piece we present a series of 'opportunities' that healthcare providers should strive to capitalise on through the adoption of secure m-health platforms.
Download the whitepaper to:
Learn how m-health technologies can improve both patient safety and patient satisfaction.

Discover how empowering individuals can foster inclusive team dynamics with better and more efficient decision-making all round.

Gain insight to the opportunities m-health provides through real-time data analytics, as compared to traditional (asynchronous) data collection.