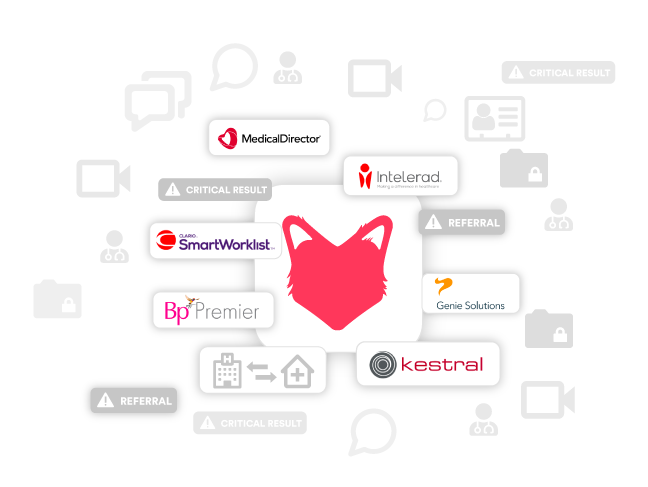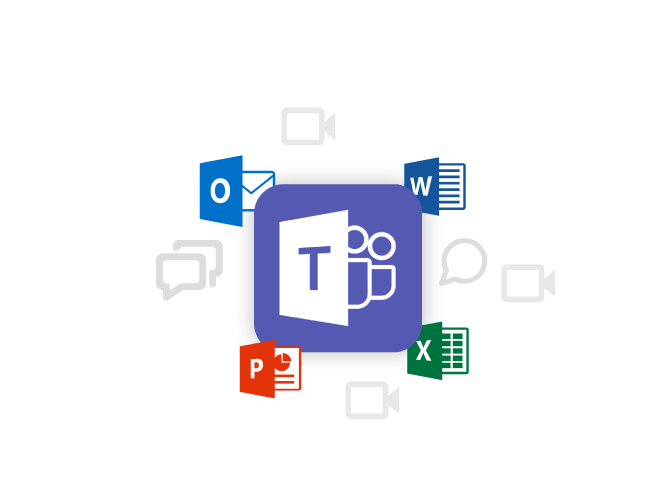 Foxo & Microsoft Teams
In this review, we take a deep dive into functionality, return on investment, and organisational gains both Microsoft Teams and Foxo present healthcare organisations.
Foxo will soon be launching an MS Teams App to embed clinical features and workflows into your MS Teams deployment.
Overview
Microsoft Teams (MS Teams)
A robust and feature-rich platform integrated with various Microsoft Apps, MS Teams presents enterprise organisations operating in a Microsoft-centric environment with a comprehensive messaging and file-sharing tool. Read more
Foxo
Foxo is a platform designed and built to connect healthcare providers and organisations. It is underpinned by clinical environments and workflows while Microsoft Teams is a communication and collaboration application built for all industries.
The outlined below covers the main points of integration, benefits, and differences between the two applications.
Network
Foxo seamlessly brings together individuals spanning departments and organisations into one easy-to-use and access desktop or mobile app. Our secure network is restricted to the healthcare industry. All users of Foxo undergo mandatory verification to establish their identity. This provides you with the confidence you are working with the right person. Additionally, Foxo's guest-chat module can seamlessly interconnect any Referrer directly into any MS Teams deployment.
Security and Privacy
Foxo has met all the requirements of clinical software in healthcare. We go above and beyond the minimum requirements of storing and transmitting data. We are HIPAA (American Health Insurance Portability and Accountability Act) and GDPR (General Data Protection Regulation - Europe) compliant.
The Foxo platform is accessible to the healthcare industry only. This means clinical information is restricted to your network of verified healthcare contacts and your MS Teams deployment.
Foxo has been built with a 'privacy and security first' mindset in conjunction with leading privacy lawyers and security experts. All patient data and user data is encrypted at rest and in transit using enterprise-grade encryption protocols. Read more on security.
Business to Business
Foxo enables organisations to seamlessly connect, ingest information, cases, patients, referrals, and bookings for reporting, triaging or escalation. This powerful interoperable layer adds significant value to organisations wanting to improve business to business service delivery, address referral leakage or improve the patient experience directly from MS Teams.
Live Referrals
Businesses and individuals can send and accept referrals using Foxo's live referral workflow directly from within MS Teams. Live referrals take traditional one-way referrals and add a real-time communication layer to enable instant messaging, file sharing, and video calls. See how this is impacting the patient experience and organisational efficiencies.
Multidisciplinary team meetings (MDTs)
Foxo's interoperable solution removes the need to set up, configure and integrate various platforms to effectively host an MDT. Within MS Teams, attendees from various organisations can share files, messages, collaborate and talk on video conference within a secure patient-centric worklist environment.
Integrations
Foxo's Engineering Team takes a partnered approach to clinical integrations. Foxo enables deep functionality embedded within the clinical software interface through to your MS Teams deployment. This seamlessly connects your systems, people, and network to present clinical and commercial use cases across various specialties and clerical settings.
Conclusion
When it comes to functionality, integrations, storage, cost, security and privacy, Foxo's MS Teams deployment ticks all the boxes as a cost-effective, powerful enterprise solution for healthcare organisations.