CASE STUDY
Synergy Radiology
Diagnostic Imaging Provider (NSW)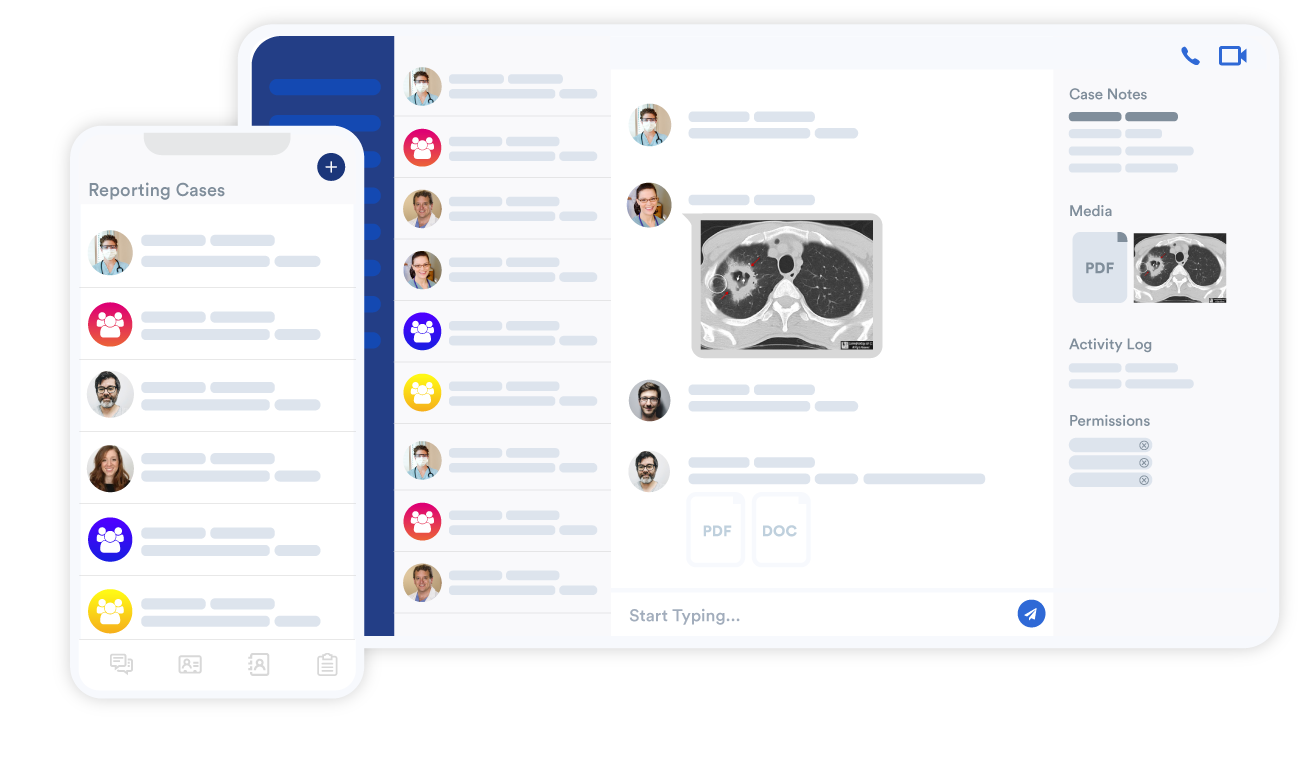 Synergy Radiology
is a comprehensive diagnostic medical imaging & interventional provider with clinics across Sydney. Managed directly by radiologists, they strive to deliver an outstanding service to their patients.
Vertical: Private Radiology
Key Takeaways
Streamlined communication between radiologists, technologists and clerical teams
Deployed Foxo to improve clinical reporting efficiencies
Reduced the administrative burden on its radiologists
Unified their clerical and clinical workflows
Implemented rapid protocolling
Customer Challenges
Microsoft Teams was unable to support clinically driven workflows
High volume of door knock interruptions creating clinical inefficiencies
Non-compliant real-time messaging tools (WhatsApp) in use
In-built clinical messaging tool restricted to in-house clinical team and very basic chat
Lack of audit trail for real-time patient collaboration outside of clinical systems
Diverse system infrastructure
Solution
Synergy Radiology, whose clinical team is highly trained and experienced in all diagnostic modalities and sub-specialities, is a leading diagnostic imaging service provider. Strong business growth and a focus on innovation engendered a solution to be sought to improve clinical reporting efficiencies and the reduction in administrative burden on its radiologists.
Striving to deliver on its core promise of outstanding service to its patients, Synergy Radiology converted a successful pilot test of Foxo with full integration into its RIS, onboarding 250+ employees across 10 distributed offices in Sydney, Australia with the support of Foxo's customer success team.
Implementation of the Foxo platform unified the clinical and clerical workforce, streamlined communication and enabled 1-click pre-populated case queries for administrative resolution direct from the RIS. This highly modernised approach to service delivery has significantly reduced interruptions in clinical workflows and reporting and dramatic increase in efficacy for clarification procedures around protocolling and patient preparation.
Synergy Radiology is part of the Qualitas Healthcare Group and is well-positioned to extend the seamless communication connecting clinical and clerical workforces across their external Referrer network via Foxo. This revolutionary feature set will provide Referrers direct and seamless access to real-time messaging with Synergy, reducing call wait times. Synergy continues in their highly innovative approach to delivering the highest quality of patient care.
Use cases
1-click workload shifting to purpose trained clerical teams
Streamlined communication to source clarification
Rapid Protocoling procedures
Internal administrative real-time dialogue in patient context
Escalations for urgent cases and visibility across teams
Benefits
Large reduction in interruptions to clinical workflows
Approximate $12,000 saved in technician time per year by reducing administrative tasks for patient queries
Integration with clinical system Kestral
Replacement of non-compliant shadow tech (What's App, SMS)