CASE STUDY
Qscan Group
National Diagnostic Imaging Provider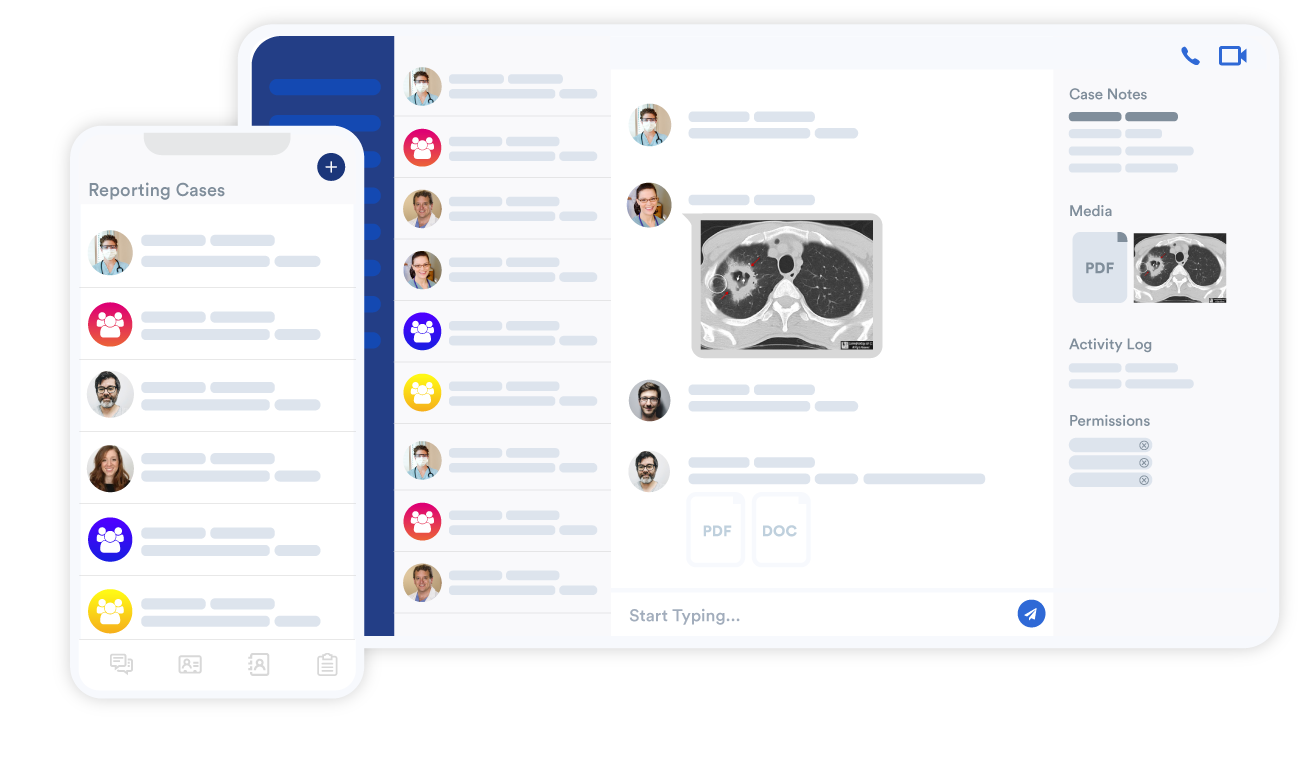 Qscan Radiology Clinics
is a comprehensive diagnostic medical imaging & interventional practise with clinics across Australia.
Vertical: Private Radiology
Key Takeaways
Customer wanted to improve clinical efficiencies and quality of service
Disbanded SMS and Email from on-call reporting workflow
Improved on-call diagnostic services with hospitals
Used Foxo to embed clerical support in clinical workflows
Connect their nationally distributed workforce
Embedded various external hospital imaging labs
Customer Challenges
High volume of phone calls and missed messages between clinical, technical and clerical staff
SMS used for on-call reporting resulting in duplicate workstreams and inefficiencies
In-built clinical messaging tool restricted to in-house clinical team and very basic chat
Clinical information contained to Radiology Information System
Siloed clinical and clerical departments
Complex technical stack with various clinical systems
Solution
The Qscan Group is a rapidly growing organisation who continues to acquire diagnostic imaging service providers. Each acquisition results in more technical systems and processes which are siloed from the parent company.
The business has a complex network of service provision, including on-call reporting for external hospitals, a broad network of inbound referrers, and an immense volume of internal clinical workflows to service the community.
The Qscan Group has a distinct focus on growth, clinical efficiencies, and quality of service. The executive layer of the business turns to automation, scalability, and simplicity to support this. Foxo was deployed as a solution to increase clinical efficiencies, reduce their radiologist's interruptions, and triage administrative tasks to cost-effective clerical teams.
In addition to internal workflows, Foxo enables Qscan to provide a vastly improved service provision to their hospital partners. With Foxo, all parties benefit from an integrated, secure real-time workflow that connects all facilities. The integrated solution connects various clinical systems for patient-centred referrals, case management, collaboration, and on-call reporting.
Foxo runs in parallel with Microsoft Teams as the integrated clinical workflow platform.
Testimonial (2 min)
See first-hand how Foxo enabled a transformative patient experience and outcome.
Use cases
Clinical Admin support
Clinical collaboration
Rapid Protocoling
Share Significant Findings
Hospital reporting / Telereporting
Benefits
Drastic reduction in clinical reporting interruptions
94% reduction in clinical administrative activities
64% reduction in time spent scheduling appointments
Improved commercial relationships with referrers and hospitals
Integration with clinical systems