CASE STUDY
Partnered Health Medical Centres
Primary Care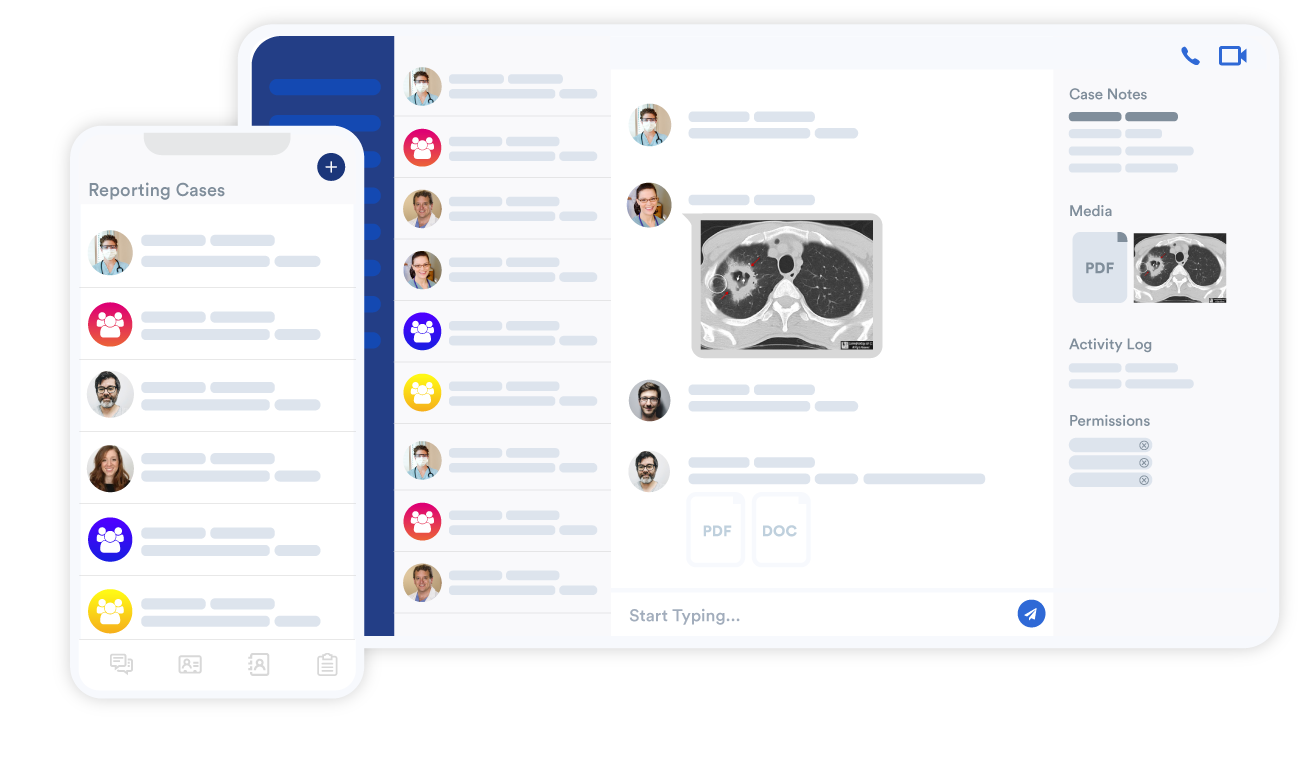 Partnered Health Medical Centres
is one of Australia's leading primary healthcare providers with over 60 clinics located throughout metropolitan and regional centres, comprising medical centres and four dedicated skin clinics.
Vertical: Primary Care
Key Takeaways
Needed a light-touch and compliant communication platform to support new after-hours telehealth services
Foxo enables seamless transfer of patient summary and billing information from the after-hour consult service into the daytime practice for inclusion into the Practice Management System (PMS)
Cost-effective, secure and light-touch telehealth alternative
Incremental rollout following a Product Champion approach with the goal to expand to all 70+ clinics.
Customer Challenges
Lack of compliant communication tool to securely transfer patient consultation summaries and payment information from after-hours service to daytime GP practice
Need for a cost-effective and light-touch alternative to comprehensive telehealth system
Solution
Partnered Health Medical Centres, a leading healthcare provider, primarily conducts their new after-hours consultations over the phone. While efficient, they lacked a secure and effective means to transmit patient summaries and billing information to the regular daytime GP practice, requiring a compliant and cost-effective solution to address this communication gap.

Recognising this need, Partnered Health implemented Foxo as their secure collaboration platform. Foxo provides a light-touch solution for their after-hours telehealth services ensuring compliance and improved patient care through a seamless communication workflow.

Foxo enables secure transmission of patient summary notes and billing information between the after-hours telehealth consultations and the regular daytime GP practice ensuring compliance with privacy regulations and maintaining the confidentiality and integrity of sensitive patient data. Besides compliance and security, Foxo, and specifically its unique case-driven workflow, facilitates efficient communication between telehealth service and local clinics allowing for smooth information exchange and enhancing overall patient care.
Use cases
Enables compliant and efficient collaboration infrastructure between telehealth GP and the bricks and mortar daytime practice
Secure transfer of patient summary notes and billing information from telehealth GP to local clinic
Clinical and administrative collaboration between telehealth service and daytime clinic
Benefits
Enhanced security ensuring compliance with privacy regulations
Streamlined communication workflow ensuring coordination of seamless patient care
Efficient and timely communication between after-hours service and daytime practice