CASE STUDY
Pacific Radiology, Anytime
24/7 experts in diagnostic imaging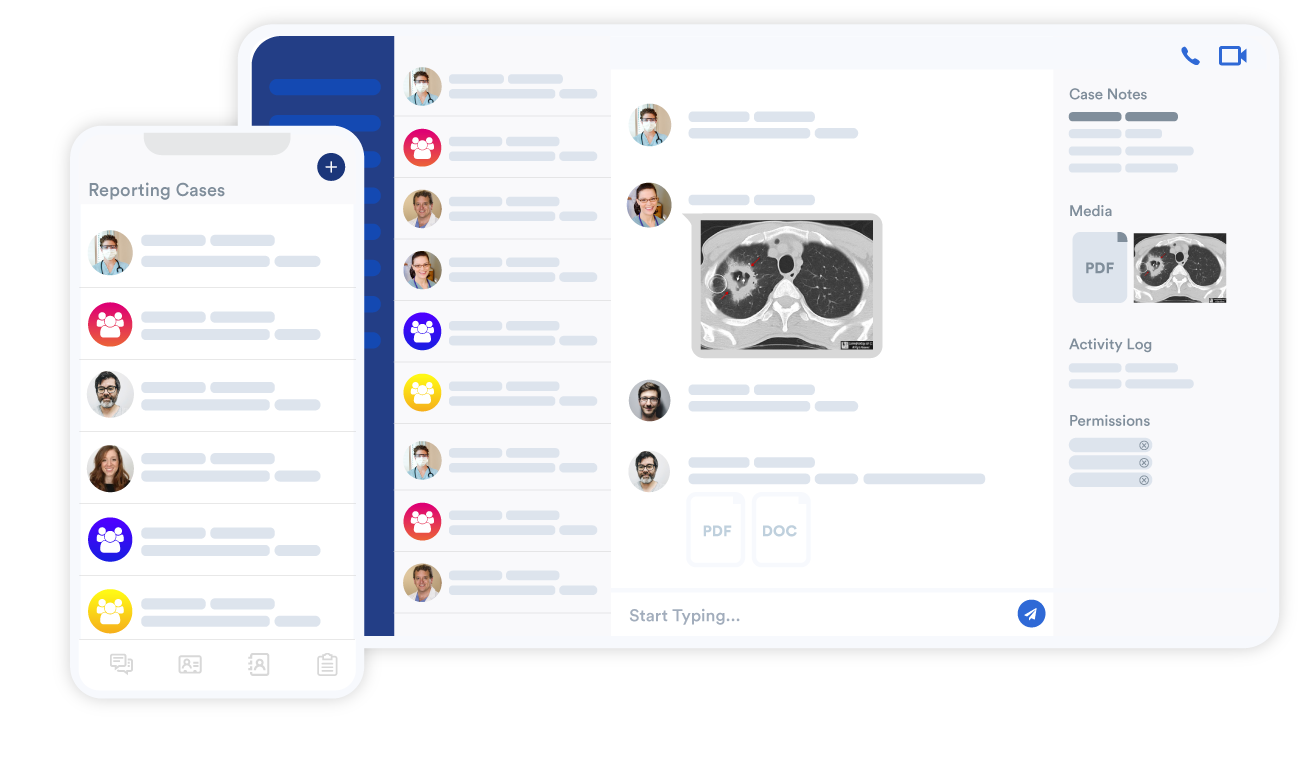 Pacific Radiology
, Anytime (Anytime) is the Telereporting arm of the Pacific Radiology Group (PRG) - New Zealand's largest private, comprehensive diagnostic medical imaging provider. Anytime holds multiple telereporting contracts with District Health Boards across the NZ region, providing external reporting services to medical imaging departments across 8 Hospitals and 5 Clinics.
Vertical: Private Radiology
Key Takeaways
Wanted to reduce reduce phone interruptions for clinicians
Needed to improved external communication with DHB clients
Implementation of solution with accountable and visible workflows for on-call teams
Connection between their internationally distributed Radiology workforce
Reduced burden on on Call centre
Customer Challenges
Large number of hospital environments with different communication infrastructure
Requirement for real-time dialog for clarification during patient engagement
High volume of inbound phone calls with interruptions to clinical workflows
International call centre relying on call-backs, creating time delays
Need for compliance with NZ privacy principles
Solution
Pacific Radiology, Anytime faced a significant communication gap when coordinating Diagnostic Radiology reporting services across a widespread base of independent Hospital Sites. Navigating communication between rotating on-call teams and a decentralised international workforce, embedded in different infrastructure, was increasingly difficult and complex. Utilisation of traditional models of a central Call centre resulted in time delays and protracted engagement, as a call had to be placed, on-messaged and followed up with a call back. In addition, answering the phone calls necessitated continuing interruptions in the clinical workflow.
In a proactive approach to ensure an innovative and secure alternative, Pacific Radiology, Anytime launched a wide-scale pilot of the Foxo platform as a Tele-reporting communication solution, underpinned by Foxo's ability to support clinically driven workflows.
The Anytime Radiologists have been enabled to create a real-time case with local NZ medical imaging technicians for requests such as missing information or further imaging requirements. This is triaged, claimed and escalated through Foxo's case driven workflow. Concurrently, the technical staff are able to send direct cases to the Anytime Radiologists and Anytime Administrative teams for protocolling or clarification, with real-time chat enabled for a live dialog. Again, these cases are triaged, claimed and escalated, in a secure real-time exchange within one platform, beyond the walls of each Organisation.
A key focus of Anytime's implementation of the Foxo platform has been the flexibility ensured by a cloud-based instance with desktop and mobile options, specifically tailored for teams in external hospital networks. In addition, a desire to enable dialogue between both clinicians and healthcare administrative staff, has been a powerful influencer in choice of Foxo.
Pacific Radiology, Anytime strives to aid connectivity and continuously improve patient outcomes. Foxo's unique design, purpose-built for healthcare, enables cross-functional teams to span the clinical workflows needed to ensure the highest quality of care.
Use cases
Rapid Protocoling between decentralised Radiologists and off-site medical imaging staff
Sourcing missing images in a timely manner with relevant technicians
Clinical collaboration between clerical and clinical staff with triaging and escalations
Secure, compliant communication across and between external Organisations
Benefits
Drastic reduction in reliance on phone calls
Minimisation of time delays through circumventing call centre workflows and reduction in narrating information for clarification
Effective triaging of cases to minimise interruptions
Secure communication compliant with NZ's privacy principles when sharing patient data
Improved commercial relationships with the DHB's and external networks across NZ