Mobile messaging and collaboration for Aged Care
Aged Care organisations face increasing challenges to deliver care safely and efficiently.

Dated communication solutions like fax and SMS texting pose risks of miscommunication, medical error, and patient harm. Organisations using insecure solutions risk organisational non-compliance through inadvertent data-breach.
Foxo provides simple, real-time communication for your aged care staff from a mobile and desktop environment, improving patient care and staff satisfaction.
Connect your staff
Ensure aged care staff can communicate with remote clinicians and external referrers through real- time communication.

Reduce clinical incidents and organisational risk
Read receipts and audit logs ensures clinical information is received, actioned, and recorded. No more missed faxes or SMS texts to the wrong recipient.

Coordinate and communicate patient care
Facilitate communication with external providers such as ambulatory care services, and emergency departments and reduce unnecessary hospitalisations.
Clinical image sharing
Allow nurses and doctors to send clinical images in a secure environment for immediate action across a verified medical network.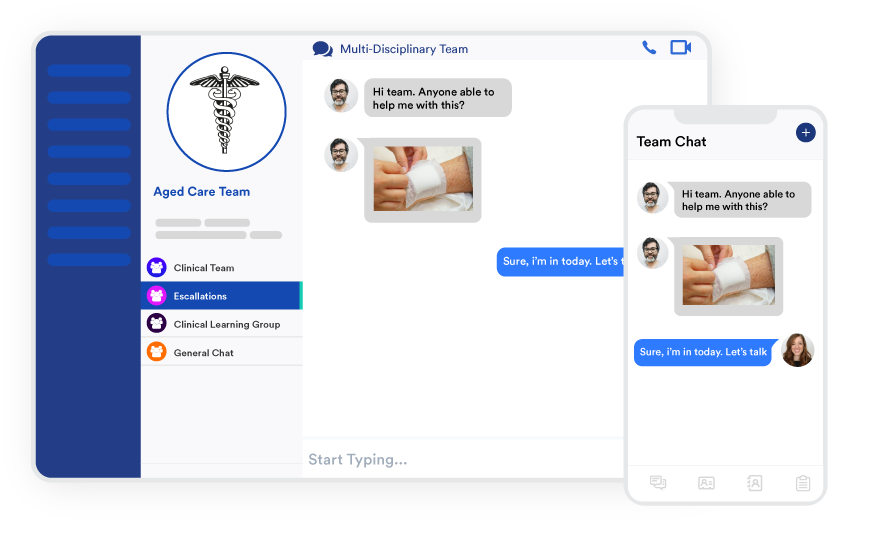 Secure communication
Single and group chat in a secure, encrypted environment compliant with Australian privacy principles.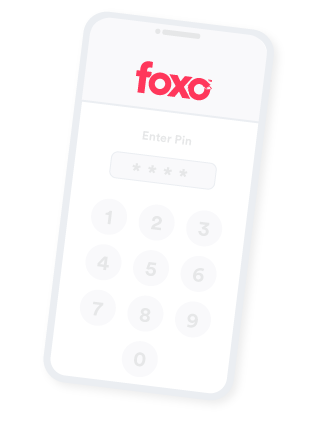 Case Management
Mange, triage and allocate tasks across internal and external organisational Teams.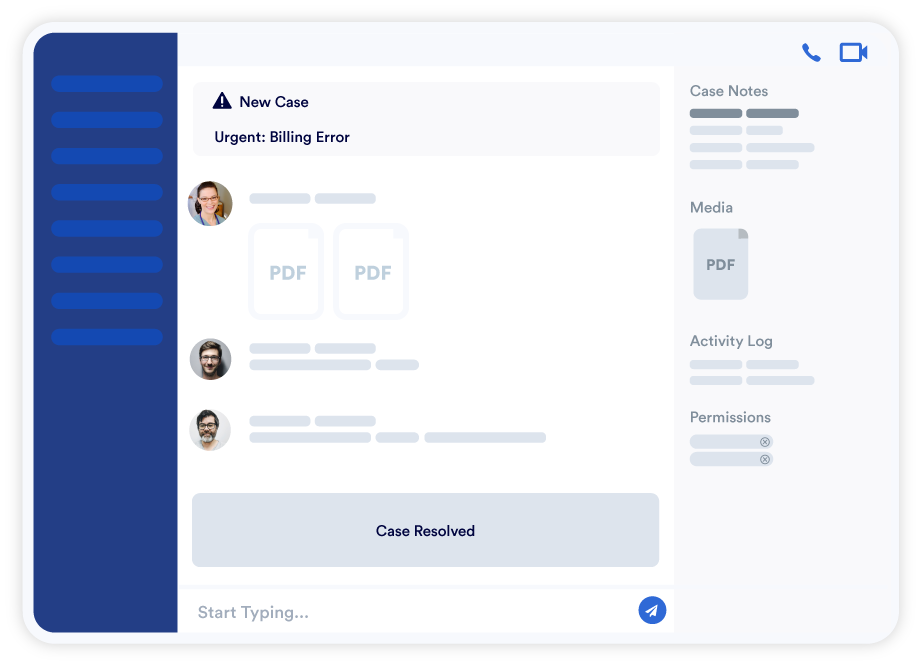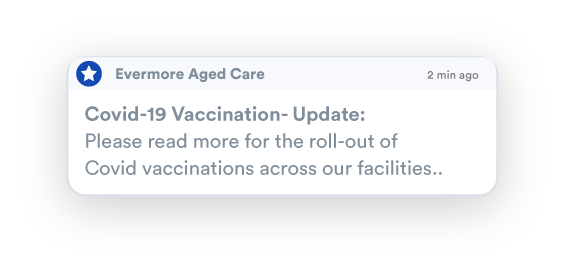 Mobile Broadcasting
Share instant updates across your entire organisation.
Searchable Network Directory
Allow your staff to connect with one another and your referral base through our secure, verified network directory. Search by name, location, and much more.