Australia's Top 5 emerging risks and opportunities for healthcare businesses
Understand the upcoming risks, seize the available opportunities, and gain tangible strategies to navigate the reality of an entirely new digitally-enabled healthcare system.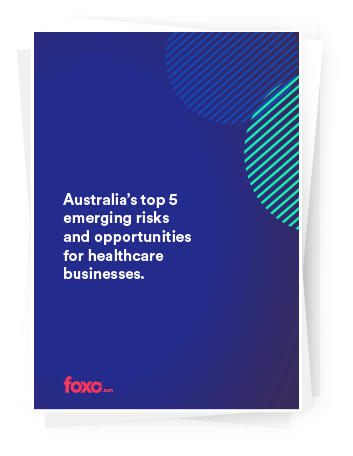 "It's important that the learnings in digital healthcare are not lost and we continue to capitalise on the ongoing digital transformation of healthcare so we don't risk going backwards."
– Silvia Pfeiffer, Co-Founder and CEO, Coviu


Synopsis
The broad adoption of digital technologies in healthcare brings with it many benefits as well as new security, strategic, and operational risks. As the expectations of stakeholders grow, so too does the pressure on health business decision-makers.
How healthcare organisations succeed in the wake of these challenges will depend heavily on how prepared they are to face these risks that will inevitably emerge.
Healthcare leaders give their insights into how best to navigate the upcoming risks for your healthcare business, workforce, and ecosystem with tangible strategies to ease the effect of our industry's emerging challenges.
Download this whitepaper to:
Gain insights into the 5 biggest technological, regulatory, societal and cultural, and socioeconomic risks facing Australian healthcare businesses in the near future.

Gain tangible mitigation strategies to ease the effect the upcoming risks could have on your organisation from a group of Australia's leading doctors, clinicians, researchers, and health technology specialists.

Identify opportunities to propel your healthcare business forward, stay ahead of the curve, and deliver elevated levels of training, collaboration, and care.