integrations
Pen CS Topbar integration
How to configure Foxo and Pen CS Topbar
---
Real-time Bookings, Referrals, and communication across your professional network
Foxo and Pen CS have come together to bring the healthcare industry a real-time
solution for seamless, secure communication and knowledge-sharing between clinicians, teams, and organisations.
If you're a Topbar user, the following guide will step you through how to enable the Foxo integration and showcase how to use it. If you're not a Topbar user, please contact Pen CS.
First-time users will need to enable the Foxo app within Topbar first: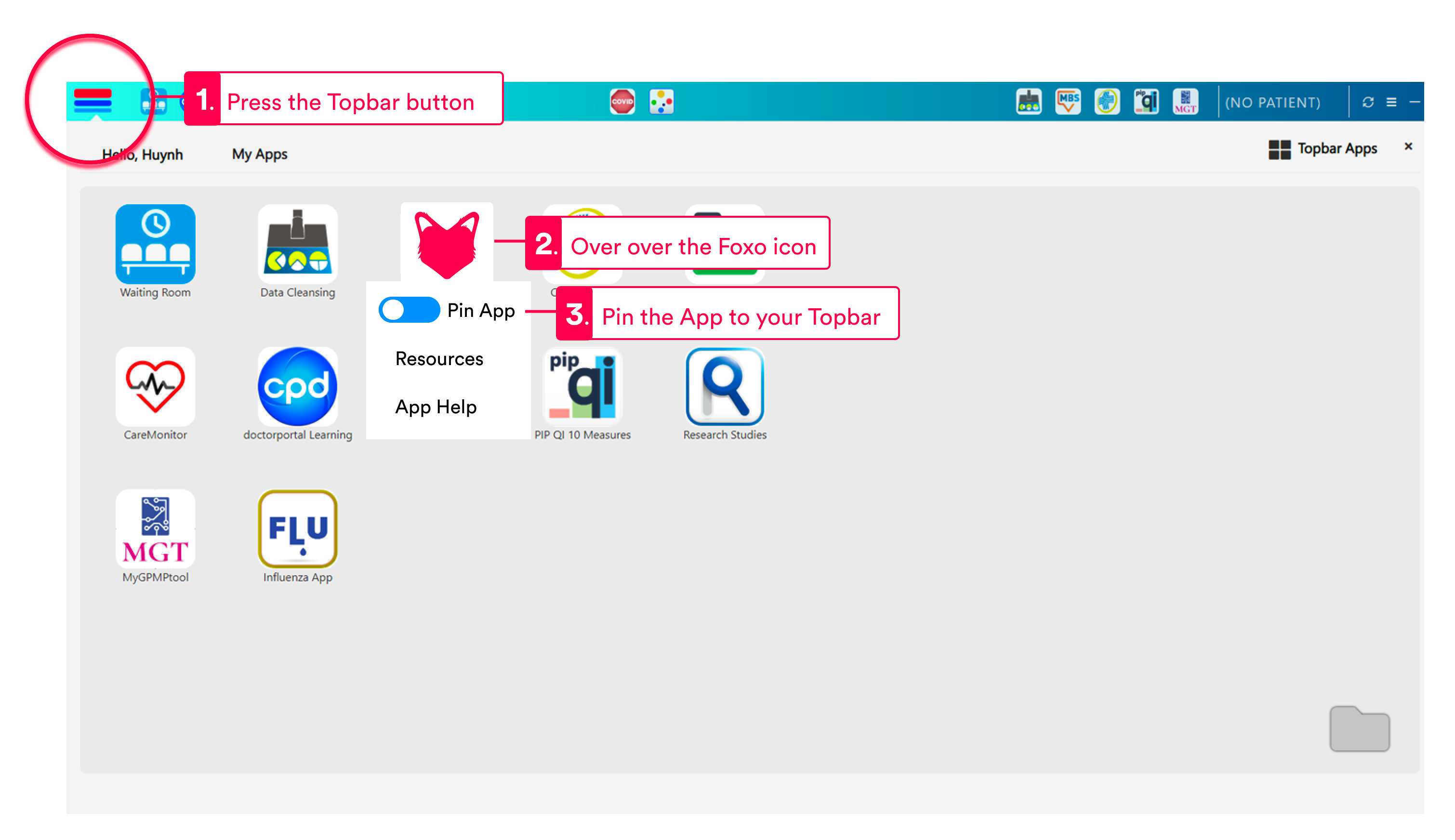 1. Once you have the Foxo app enabled (as above), click on the Foxo icon from Topbar: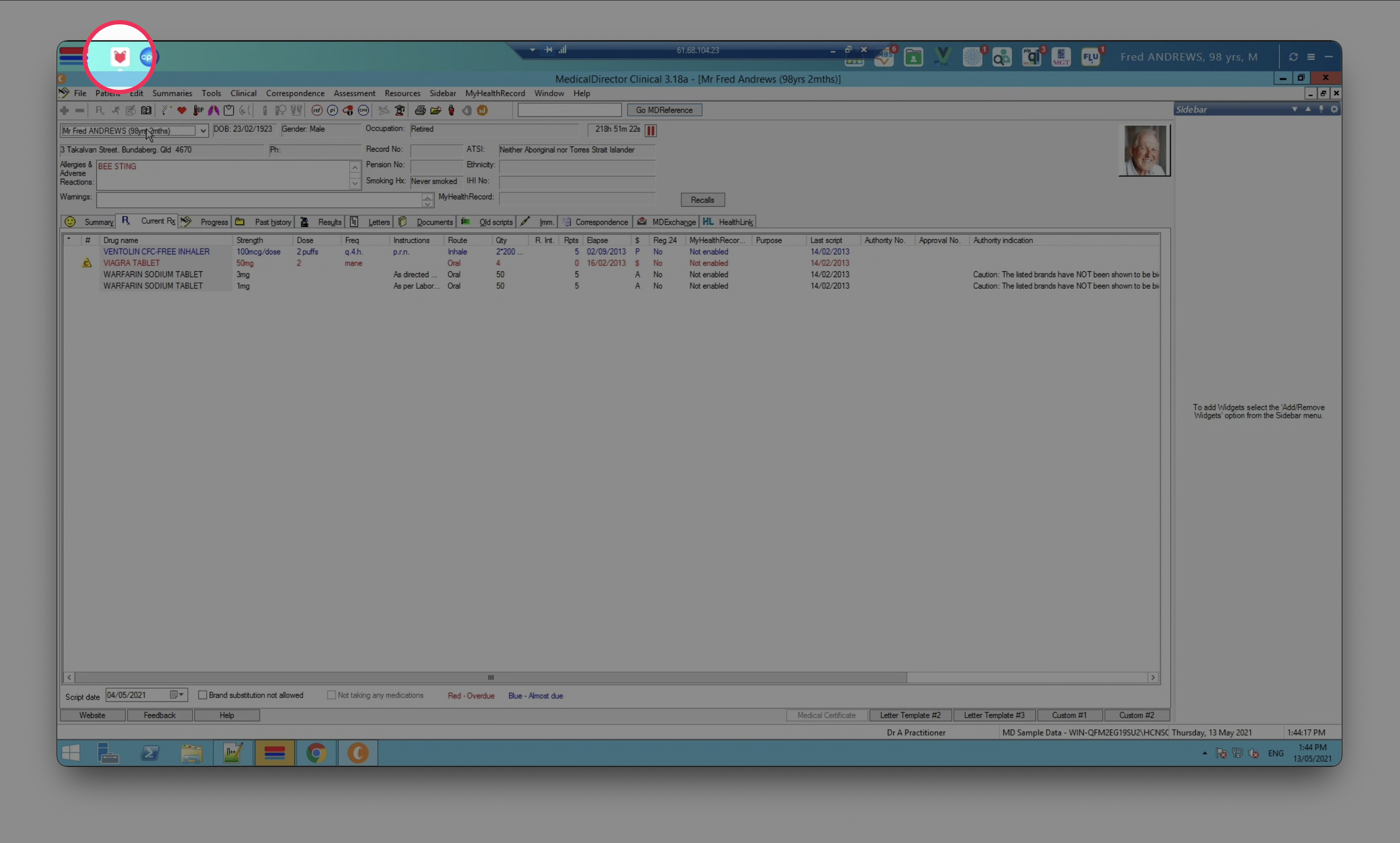 Create your Foxo account
Enter your information and press "Register". You'll also need to verify your email. Simply check your email inbox and click on the "Confirm my email" link.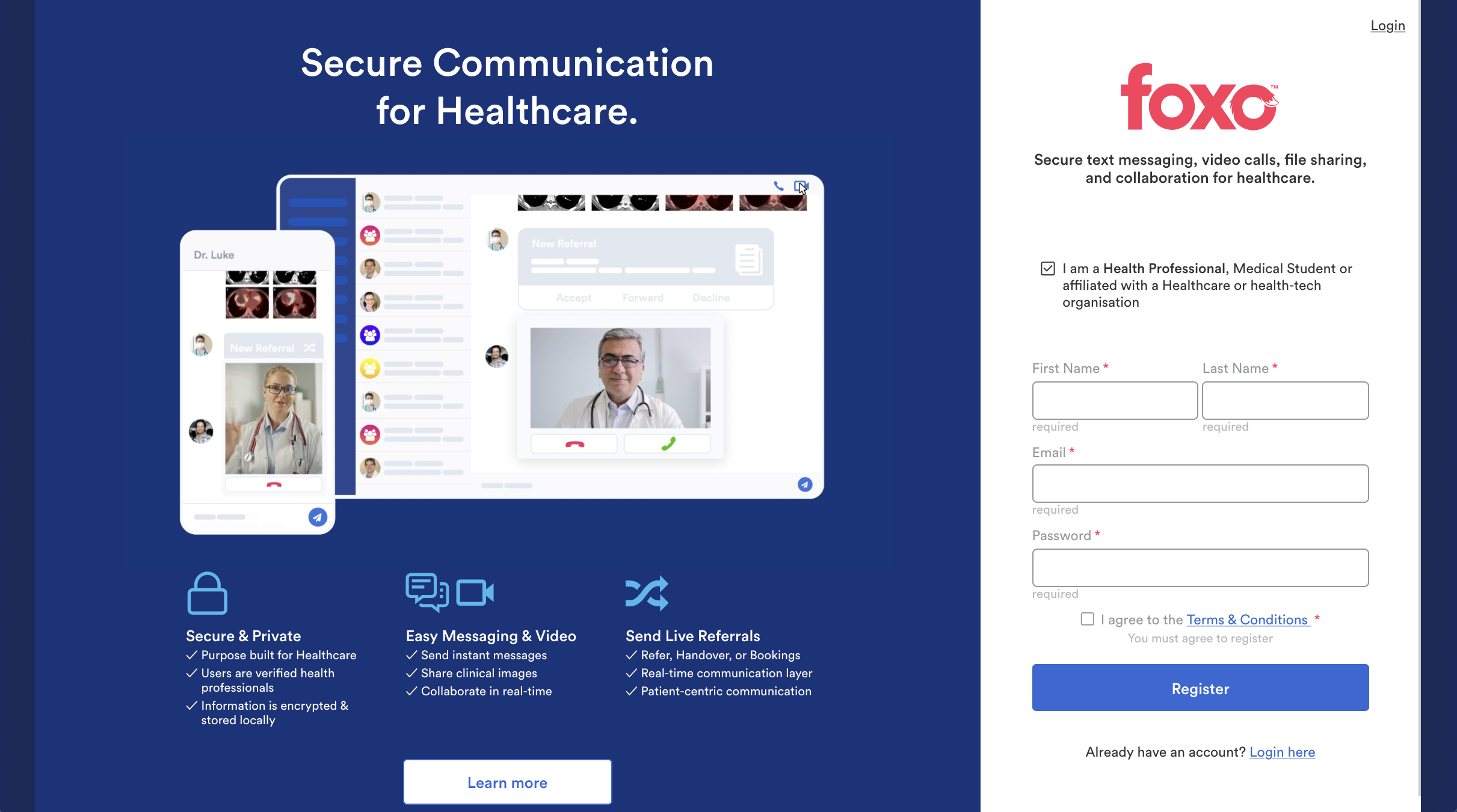 Load up Foxo
Now you've created your Foxo account, you can start sending Patients from your Patient Management System (PMS) to any Team on Foxo.
To do this, open your PMS (eg. Medical Director, Best Practice) and find a Patient (you can use a test patient for now).
Now, click on the Foxo button from Topbar:

Import to Foxo
With Foxo open (and logged in), navigate to Patients (Fig. 1)
'Allow' the information to move from your PMS to Foxo (Fid. 2) (More on our Security)
Import the Patient (Fig. 3)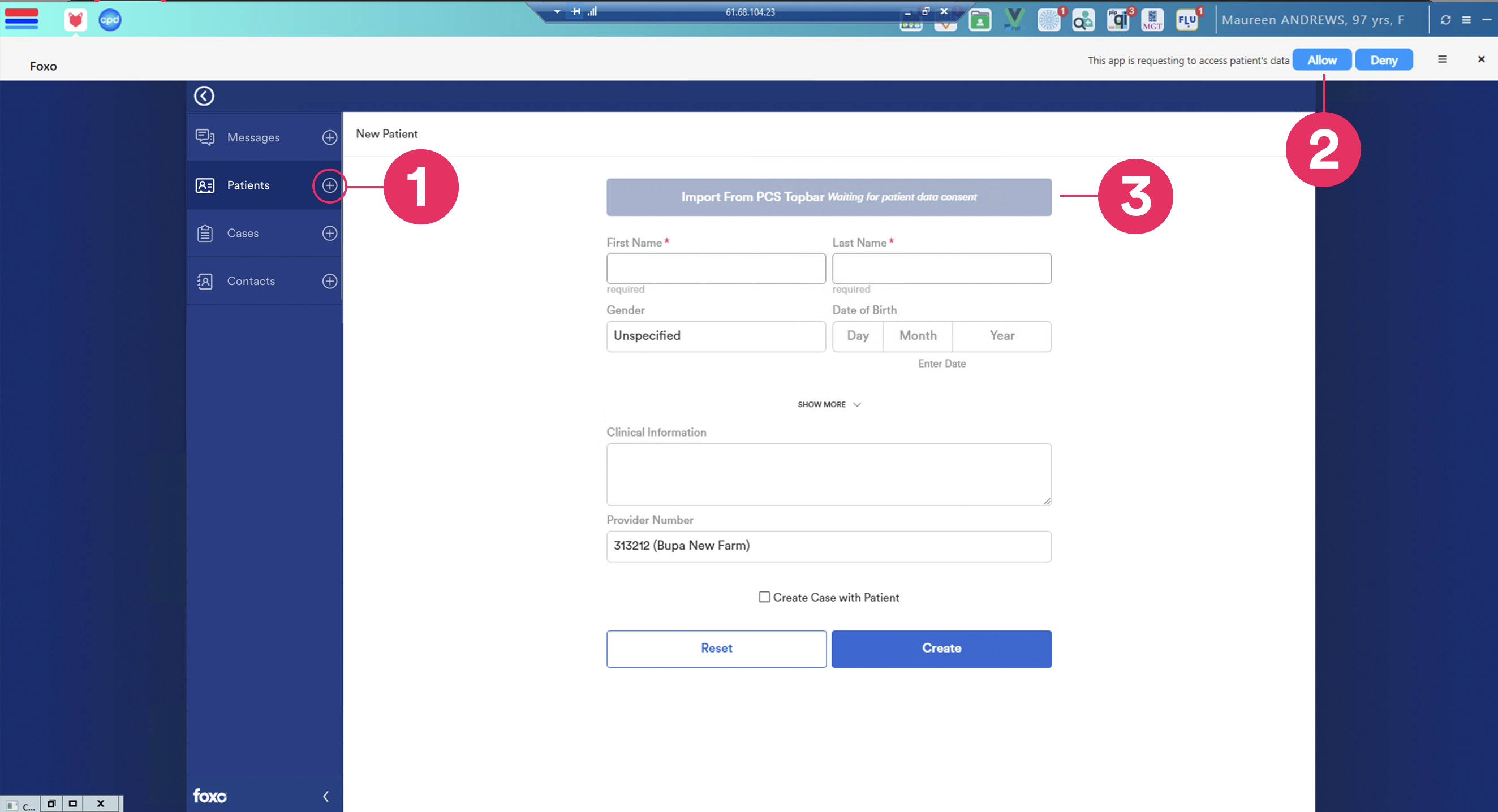 Create a
referral

or

booking

One of the many benefits of using Foxo is the ability to send a referral or fast track a clinical booking with a referee.

To do this, check the 'Create Case with Patient' button (Fig 4).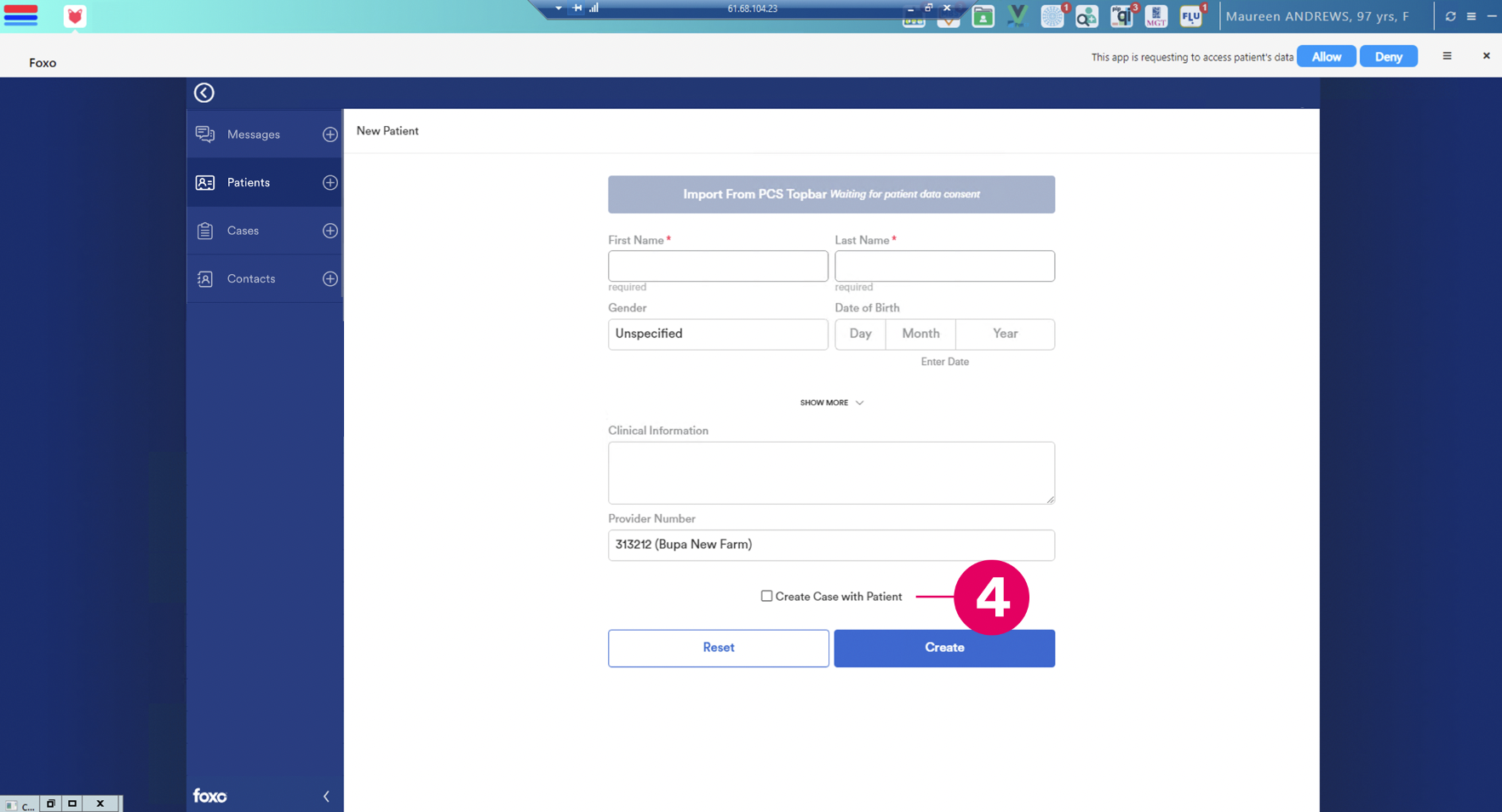 You can now search the clinical team you're wanting to send the Patient to (see animation below). Search 'Foxo Test Team' for this example.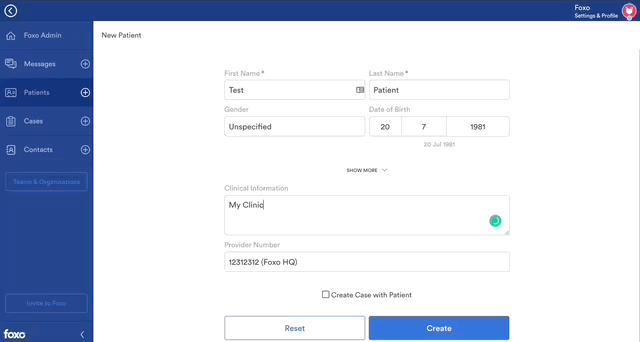 Pressing 'Create' will send your Patient and your notes to the Team. The Team will then 'claim' your case and you can communicate with them. Visit 'Cases' (Fig 5) at any time to continue your conversation.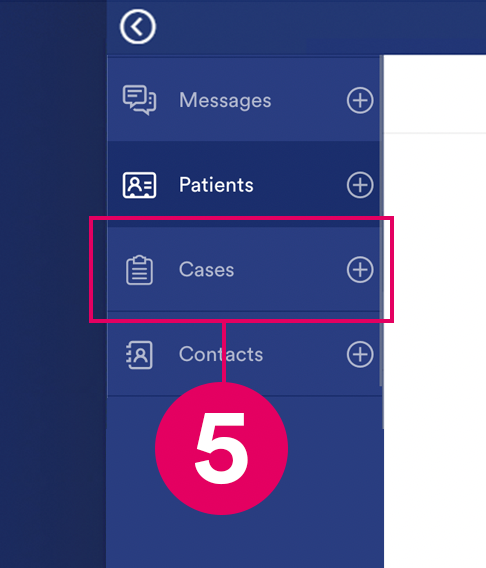 It's important to keep Foxo open or revisit from Topbar to respond to messages received.
Download the Free Foxo App to ensure you don't miss any activity